Trading in a Pandemic - Summer 2021
1 Comment
27 July 2021 |
Admin
Catherine and Keith owners of JJ Fashions Pop-Up Clothing Shops talk about their business and trading in a pandemic!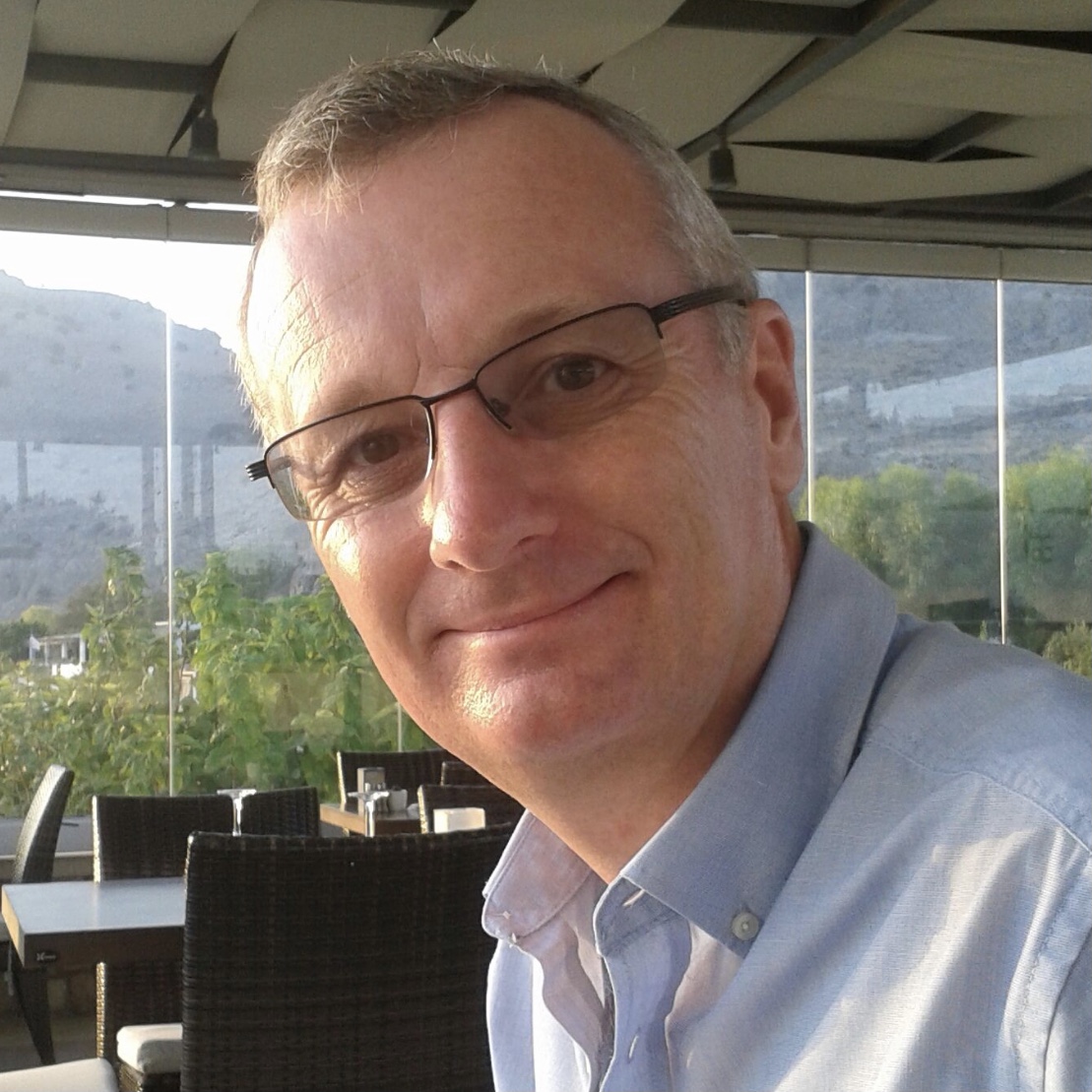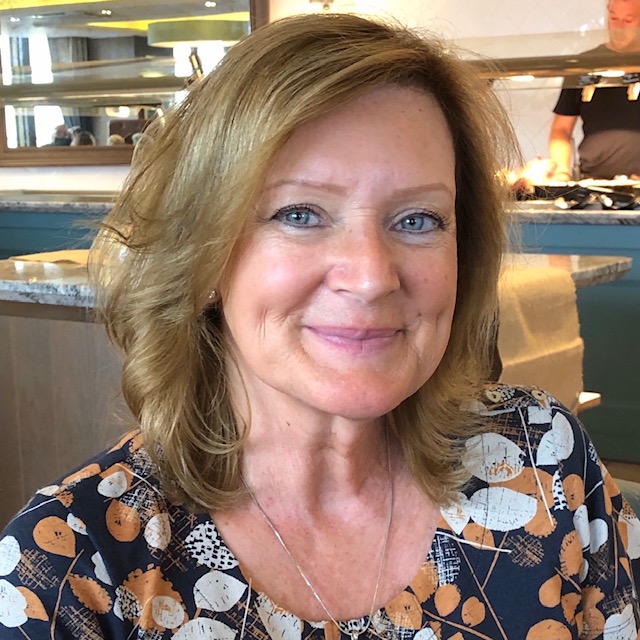 Catherine
At the start of 2020 we had no idea how quickly we'd have to adapt to survive an earth-shattering pandemic and how trading in a pandemic would change our whole business.
With very little e-commerce in operation when the government imposed the first national lockdown we were left unable to trade in Care Homes, Retirement Homes and Sheltered Housing.
Without swift actions and pivoting our business we could have failed at the first hurdle.
Before the pandemic almost zero percent of our trade came from online, which seems like such a silly sentence to say out loud now, but we had concentrated all our efforts on getting our Pop-Up Shops taking enough income to sustain us both in full time employment and so our online shop had been pushed on the back burner.
March 2020 - Was a difficult time for any retailer without an online presence, but we were determined to remain trading, we worked what felt like every hour under the sun for three weeks of that month to get our entire physical shop online, taking photos, measuring and sizing every garment, writing descriptions, designing home pages and linking it all together and when we had finished our efforts enabled us to remain in business and to keep on trading in a pandemic.
Thanks to our Pop-Up Shops "very lovely and loyal local following" our e-commerce takings began steadily to rise - in fact in the end we were able to offer local deliveries and threw a lot of effort into social media, Facebook and Instagram - and keeping our dream out there and present in peoples minds, fortunately along with this we were able to reach our Pop-Up Shop customers in the Sussex and West Kent areas and then spreading further afield, our reach has naturally grown and grown, now we have customers all over the UK.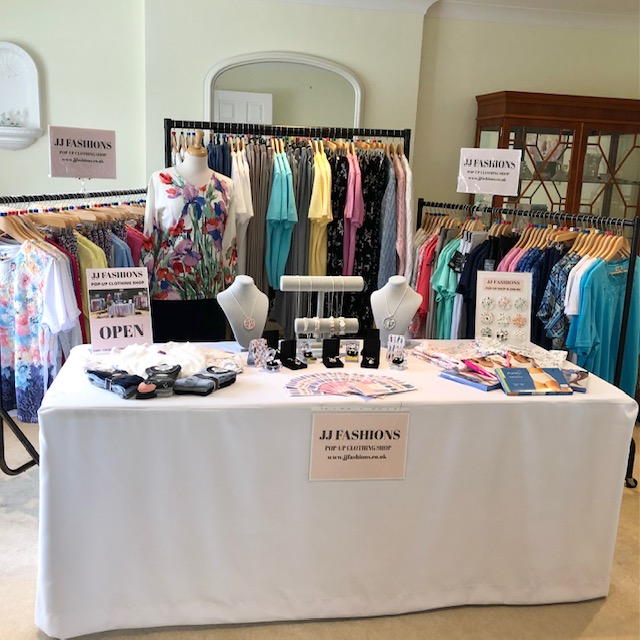 Keith
JJ Fashions unique selling point is outstanding quality and service and to keep on trading in a pandemic we carefully curated our online business for its customers, from its easy to use website, our great customer service, customers can ring us or email us with any questions about our products and receive a reply the same day, to carefully and personally packaged items with thank you notes so our customers feel valued and appreciated.
We have very high standards across quality and customer service, through to branding and the journey that the customer comes on with us, we believe that every purchase is an honour for us to receive and as such our customers shouldn't receive anything less than the best.
Catherine
With my solid background in fashion, having previously worked for Debenhams, Bentalls, Viyella and Alexon, learning all aspects of retailing and gaining a vast experience in ladies fashion, I think of myself as a savvy buyer and chose brands that appeal to me personally.
Meanwhile integrity, price points and ethics are also extremely important in the selection process.
Quality, easy care, easy wear fabrics are essential to consider and provide for the mature age group we cater for, buying is such an Art and at times a scary one, having run the Pop-Up Shops for over 20 years Keith and I are in the fortunate position to know what to look for.
We aim to work with brands that we won't compete against with their own retail strategies and that are not already stocked in our area - the later being very important to us - we're always on the lookout for new brands.
We also where possible try to buy clothing made in the UK to support the UK manufacturing industry.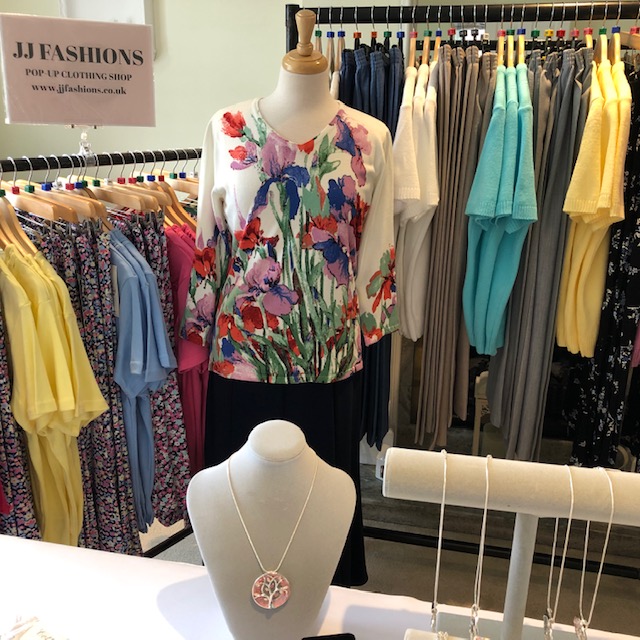 Re-Open For Business
Keith
After the UK 's third national lockdown and all restrictions being lifted on July the 19th this date heralded our return to operating our Pop-Up Shops in Care Homes, Residential Homes and Sheltered Housing across Sussex and West Kent, and gradually as more and more Homes open up to the outside world we are ready to offer our services once again.
Our Pop-Up Shops offer the very popular choice of retail shopping but in the comfort of your own surroundings giving residents the opportunity to browse The Shop and try before they buy.
Humbly speaking, visiting our Pop-Up Shop or Online Shop is all about the shopping experience, and how you feel when you are at a Pop-Up Shop, talk to us, or purchase online, and then have your item wrapped with effort and attention to detail.
As such we are consistent with our customer journey for whichever element brings you to us, Pop-Up Shop or Online.
Online Success
Catherine
Thanks to trading in a pandemic and gaining a wave of new customers that don't live locally, JJ Fashions new e-commerce business is thriving.
And while its online growth may have happened somewhat unexpectedly, we are determined that it will continue to bloom even after the pandemic is over.
Online is a very different platform, our original aim was to provide sunshine and hope through our parcels we sent out during the pandemic, now that we are trading online too, we want to ensure that our Pop-Up Shops positive experiences run all the way through our e-commerce channels also.
Conclusion
Keith
For the next 12 months we plan to be prepared to adapt the business again if necessary, however we remain optimistic about the future and we have our sights set on future growth.
If someone had suggested that a year ago we'd all be in lockdown and our dream business would have to survive a pandemic we'd have had a hard time believing them.
Catherine
When you run your own business, I think it is natural to want to grow and to progress what you have created. And with a positive mindset, there isn't anything you can't achieve.
Catherine and Keith
For us we will be developing our online offering and continuing to offer our Pop-Up Shops in Sussex and West Kent.
And also now be able to offer the online ordering service in Care Homes and Retirement Homes across the whole of the UK.
So trading in a pandemic has had a silver lining for JJ Fashions and we are happy we have been able to make it though for our customers and be able to offer this valuable service to you all.