On The Radar!
Thursday, 6 August 2020 | Admin
JJ Fashions definitive choice of the seasons biggest trends.
Being a stylist for JJ Fashions means I am always following the big names in the fashion world.
Today, JJ Fashions looks at Fendi...
Fendi's latest runway show sets the standard for catwalk trends - showing how things should be and could be - celebrating femininity with no size, age or ethnicity barrier.
The collection shows dramatic plays of volume and slinky bodices with leather, cashmere and lace.
It has a new and fresh vibe - can you see the big bag for everything it's got to be on your wish list.
JJ Fashions take on Fendi are our Saloos slinky tie waist trousers and fit and flare skirts with matching jackets add your favourite boots and go...
JJ Fashions always have a fantastic range of Saloos clothing, including a full stock of the very popular navy and black tie waist trousers.
The matching Saloos jackets are a great shape and come with a complementary necklace to accessorise your outfit.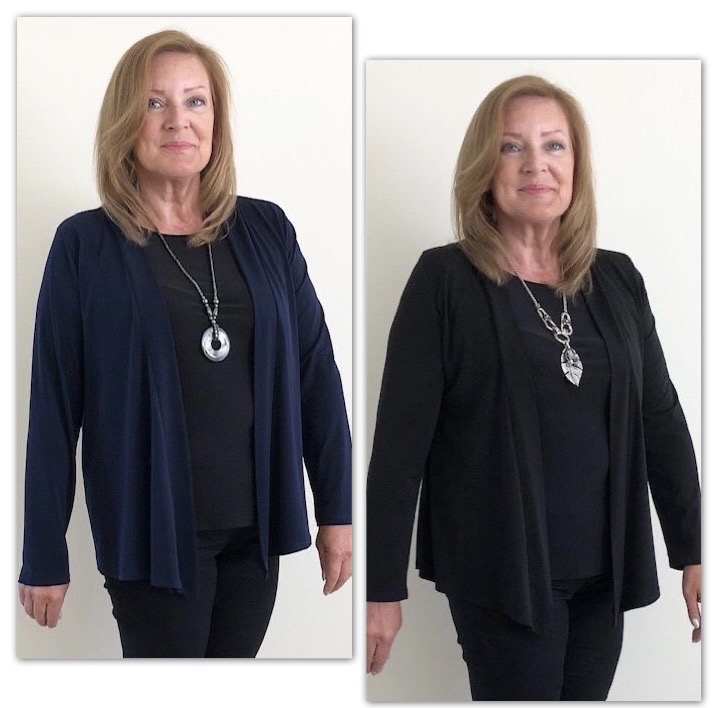 The Saloos skirts have a flattering fit and flare style and make the perfect silhouette.
There are a variety of Saloos Tops which have the beauty of (like all the Saloos garments) being able to wash and hang to dry and ready to wear again with no ironing required, perfect for home and away.
Take a look at our Saloos Collection.
And don't forget it's FREE UK DELIVERY ON ALL PURCHASES
Catherine